The Orchards Nutrition Centre
At The Orchards Nutrition Centre our products are all nutrition-based and very carefully selected. Our focus is on natural whole food supplements as well as high quality nutraceuticals.  Omega-3 fish oil is our passion and we are the sole importers of the IFOS 5-star rated pharmaceutical grade See Yourself Well brand of fish oil from Canada. We are also the proud exclusive importers and distributors of the amazing 100% natural anti-smoking remedy, Vice-Breaker.
See Yourself Well Vice Breaker
Vice Breaker is a 100% natural capsule designed to reduce your desire to smoke, cleanse your lungs and alleviate stress and anxiety associated with nicotine withdrawal. It is safe and effective with no known side-effects.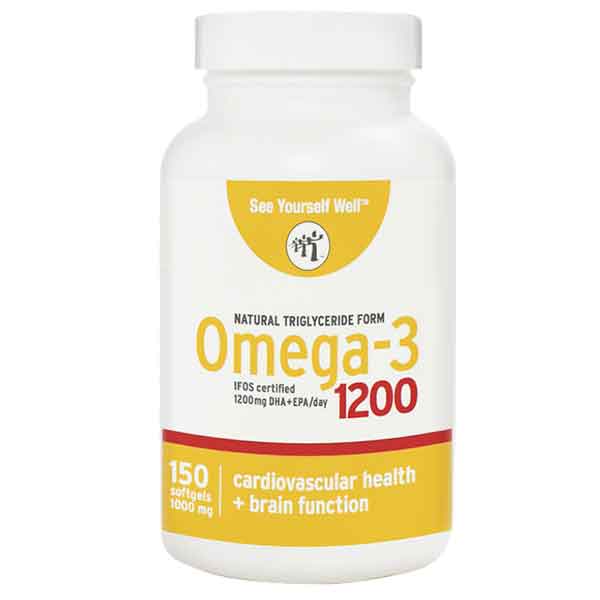 See Yourself Well Omega-3 Softgels
The fish oil used in all our omega-3 supplements is 5 star rated for purity, safety and label accuracy by International Fish Oil Standards. It is sustainably sourced from wild caught anchovy, sardine and mackerel.
See Yourself Well Coenzyme Q10
See Yourself Well CoQ10 is in a Medium Chain Triglyceride oil base extracted from natural coconut oil. It has the unique ability to penetrate the membranes of the cells in our bodies, thereby maximizing CoQ10's bioavailability.
Free Shipping on orders over R1000. R85 flat rate on orders under R1000
We at The Orchards Nutrition Centre believe in the body's innate ability to heal itself, with the help of optimal supplementary nutrients that treat the cause of symptoms rather than mask the symptoms. Our purpose here is to promote a holistic, drug-free, approach towards optimal health and prevention of chronic disease, through diet, wise supplementation and lifestyle changes.
At The Orchards Nutrition Centre we specialise in importing and distributing the finest health and healing products nature provides and only from reputable suppliers and manufacturers.
Our qualified nutritional therapist, Lynne Brown, is in the frontline, ensuring that we offer a product range that covers most requirements for supplemental nutrition. However, if you do not find what you are looking for, please fill in our contact form below and we'll do our utmost to help you source it.
Our Product Offering
Because we care deeply about the well-being and safety of you, the consumer, our products are carefully sourced so that we can supply some of the best, safest and most effective complementary medicines available.
We are especially proud of our imported See Yourself Well brand of supplements. Every single batch of fish oil used in the omega-3 softgels has been independently tested by International Fish Oil Standards (IFOS) and has been awarded their 5-Star rating, certified for health safety, product purity, nutritional value and label accuracy. A consumer report is available on the IFOS website for every batch of See Yourself Well or Life Support Omega-3 purchased from us. Furthermore the fish oil in See Yourself Well softgels is in the natural triglyceride form which is absorbed up to 70% better than the common ethyl ester form found in all omega-3 fish oil products available on store shelves in South Africa.
Payments
• Credit Card Payment via Payfast – Users will be directed to the Payfast gateway.
• Direct EFT payment into our bank account. If you select this option you will receive an immediate response with our bank details. Unpaid orders, where this option is selected, are cancelled after 5 working days.
Shipping policy
We use DSV Couriers and ship within South Africa only.
R85 flat rate to all destinations within South Africa for orders totalling less than R1000. Free shipping on orders over R1000.
Tracking details will be emailed to the customer on completion of the transaction. It is the responsibility of the customer to track the parcel. The link for DSV parcel tracking appears on this home page for convenient tracking.
The Orchards Nutrition Centre takes responsibility for losses or damage during transit. We are not responsible for delays due to natural causes or strikes.
Allow 3-5 working days from placement of order to delivery. Please bear in mind that all consignments are sent by road to ensure product quality and avoid exposure to X-Rays.

Returns and refund policy
Due to the nature of our products, namely health supplements, we are bound by the rules and regulations of medical boards and as such are prohibited from accepting returns of our products. Please take the time to double check that what you ordered is what you want before processing payment, because once payment is made we will take it as confirmation that the order is correct.
Product may only be returned and only by prior arrangement with us, under the following conditions:
• We supplied the wrong product
• Goods were damage during transit and you send us a picture immediately on receipt and, if possible, with a copy of the waybill signed by the driver to acknowledge goods were damaged when driver delivered them.
It is the sole discretion of The Orchards Nutrition Centre whether a refund will be granted.
Returns must be arranged within 10 days of transaction date.
Disclaimer
The information contained in this website is for educational purposes only and is not to be construed as medical advice. It is not meant to diagnose, prescribe or in any way replace qualified medical supervision. For any medical conditions, consult with your health care provider before using any supplements. By using this website you are indicating that you understand and agree with this disclaimer.
Abundant health to you all.appears