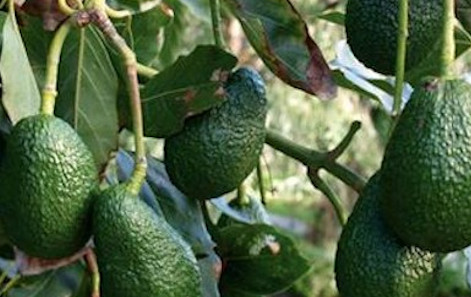 Although I don't believe any food is the be-all–and-end-all, this one comes pretty close. When in season as they are now, they are at their best, and it becomes difficult not to pig out on this amazing fruit and, surprisingly, to  never get tired of it. Currently, avocado benefits have been getting a lot of positive press, and we're not just talking Banting. Although the fats in avocados fall in the category of healthy fats that won't cause weight gain, there are many other reasons why an avo a day would not go amiss.
Eye food
One reason would be to support deteriorating vision.  There is much evidence supporting the notion that the intake of one whole avocado a day can lead to improvement in most vision-related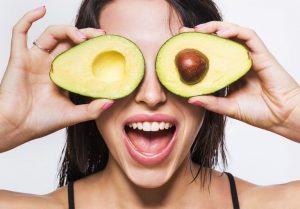 challenges, including age-related macular degeneration and gradual diminishment of visual acuity.
The explanation for avocados being good for vision lies in its abundance in three nutrients that support the unique tissues that make up our eyes, these nutrients being lutein, a known protector of eye health, and  vitamin E and C.  The carotenoid antioxidant lutein in avocado is especially helpful to vision because it comes packaged with plenty of healthy monounsaturated fatty acids that help ensure optimal absorption of lutein into the bloodstream. (This is a critical point with all fat-soluble nutrients; they are best absorbed when they are ingested along with foods that are rich in healthy fats.). Our Creator has ensured the whole caboodle comes packaged in one delicious fruit.
Brain food
A new study out of Tufts University has not only linked avocados with better vision but also with better brain function in older adults. Not surprising, as there is a significant amount of scientific research that indicates how eye health is directly connected to brain health. The research assessed 40 healthy adults over the age of 50 who ate one fresh avocado per day for six months. Apart from experiencing a 25% increase in their levels of lutein in their eyes, it was found that they also experienced a significant improvement in their problem-solving skills and working memory. Credit again goes to lutein, known for its ability to accumulate not only in the eyes, but also in the blood and brain, as well as for its antioxidant and anti-inflammatory properties.
Heart food

    Step aside bananas! One avocado contains as much potassium as two small bananas. Potassium is a nutrient that promotes healthy heart contraction and reduces high blood
    pressure. So for lowering blood pressure there is no better food than avocado. Furthermore, many studies have shown that avocados can lower LDL cholesterol and triglycerides
    and raise HDL cholesterol. Avocados themselves contain no cholesterol, only heart-healthy monounsaturated fats.
You may be wondering why a fruit so dense in calories is also so waistline-friendly. The answer lies is in the healthy fats and the high fibre content that promote a feeling of satiety that decreases the tendency to snack even hours after eating one.
So why waste anymore time underestimating the healing power of avocados – just get on and enjoy them – one a day, everyday! (BTW I have no conflict of interest to declare – I only wish I did own an avocado plantation).