If you grew up on a farm, you will be familiar with "amasi" or sour milk and its health benefits, especially its probiotic (beneficial bacteria) content. But hold onto your hat, because this new kid on the block is sour milk with a difference. Called kefir (pronounced kuh-feer) , its benefits far outweigh any other probiotic foods such as amasi or yoghurt.
The word "kefir" is derived from the Turkish word "keif", which literally translates to the "good feeling" one has after drinking it. (No it is not alcoholic). Kefir originated thousands of years ago amongst the tribes of the Caucasus Mountains of the former USSR and for centuries traditional cultures have attributed healing powers to this beverage but it is only recently that much scientific research has determined its true benefits.
What is Kefir?
Kefir is the fermented milk beverage that results from the fermentation activity of bacteria and yeast that make up the "grains" used to culture the milk (not actual grains, but a grain-like matrix of proteins, lipids, and sugars that feed the microbes in the milk). If you have made amasi you will know how to make kefir.
It can be made from the milk of any ruminant animal – cow, goat, or sheep. Simply add milk to the grains (raw is ideal however pasteurised also fine), strain after 1-3 days, and repeat the process. Kefir, the beverage, is slightly sour and becomes more so the longer you leave it.
Once you have kefir grains you have them for life and when they multiply you can share with friends.
What are the health benefits?
Besides containing highly beneficial bacteria and yeasts, kefir is a rich source of many different vitamins, minerals and essential amino acids that promote healing and repair, as well as general health maintenance.
By providing the gut with many types of beneficial microbiota, kefir helps in preventing diarrhea or reducing its duration. This includes conditions like infant's diarrhea, colitis, IBS, Crohn's disease and gastroenteritis. Kefir consumption can also alleviate chronic constipation and re-establish intestinal microflora after a course of antibiotics. It has also shown efficacy against Helicobacter pylori associated with peptic ulcers, gastritis, and gastric cancer.
Kefir is a great source of calcium, magnesium, phosphorus and vitamin K2, hence highly beneficial to bone health.
Kefir consumption has been found to be effective in reducing the symptoms of food allergies, because it has the ability to reduce intestinal permeation of food antigens, whilst suppressing IgE and IgG1 responses. Even those with lactose intolerance may find they can drink kefir as the lactic acid bacteria improve lactose digestion as well as increase immune function.
Research has also demonstrated that kefir may have an anti-tumour effect, inhibiting tumour growth, and suggesting that it may play a role in cancer prevention.
Studies have also concluded that kefir could play a role in the prevention of certain heart diseases due to its anti-inflammatory properties. A lowering of the systolic and the diastolic blood pressures as well as of heart rate have been recorded in hypertensive patients. A significant lowering effect on levels of LDL cholesterol have also been recorded.
It is a good source of most B vitamins including biotin.
It also contains the amino acid tryptophan, making it is a great beverage to drink just before bedtime to induce a restful sleep.
When applied topically, kefir is an effective antimicrobial and anti-inflammatory agent for improved wound healing.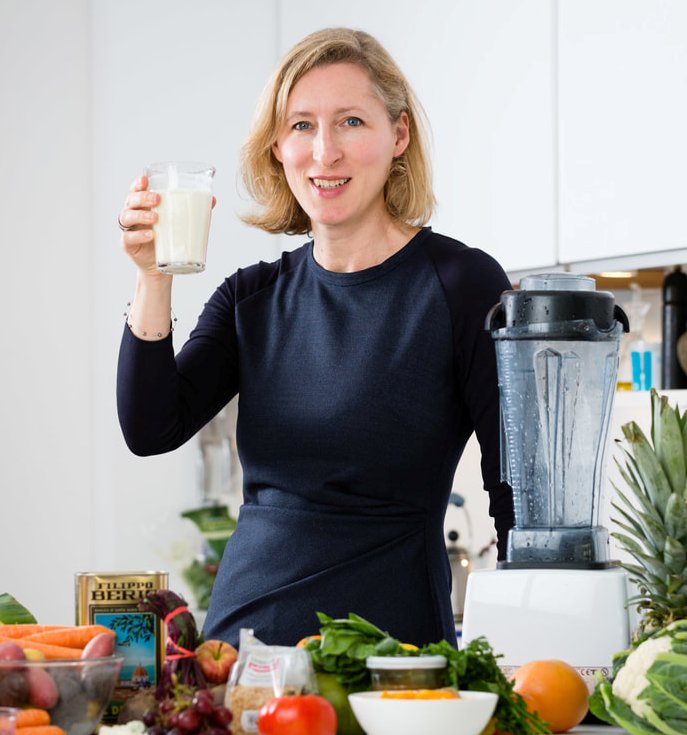 Kefir can greatly contribute to your overall health and well-being and I highly recommend including this nutritious superfood in your diet.
Because kefir has become so popular of late it should not be too difficult to find someone who is able to share a few starter grains with you. Then culture your own kefir and drink it by the glass, use it in the place of yoghurt in your smoothies or to make sourdough bread or as a substitute for buttermilk in baking.